A very rough cartogram of Wikipedia edits by country, from the data on meta :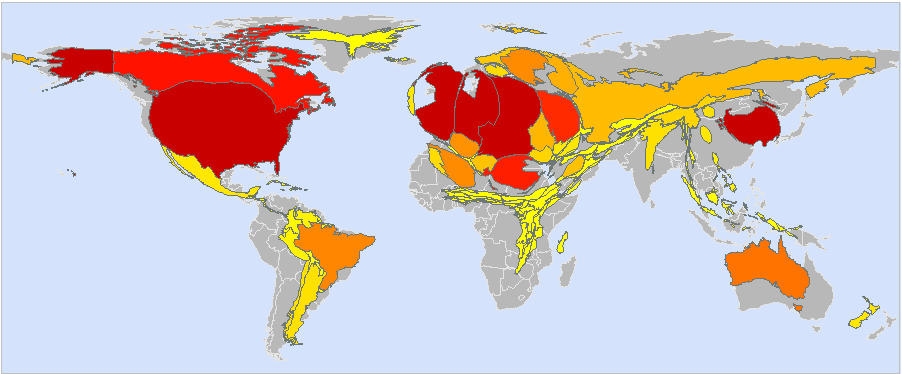 Disclaimers:
I really really don't know what I am doing with cartogram software, so please take this with a huge grain of salt.
There was no country for Singapore, so it under-represented.
I don't think there was any data for Africa at all, so I'm not sure why it's even showing!
Similarly any countries not listed in the data were under-represented. This discriminates against countries with less than 0.1% of the edits (i.e. small countries or countries with only a few editors).
The data is not massively accurate (only accurate to a tenth of a percent).
Data is from about a year ago, so things may have changed since (e.g. China, with its on-again-off-again firewalling of Wikipedia was not in this data, but Hong Kong was).